About DHA Junior School (Z-Block)
DHA JS Z Block is established in the heart of the elitist area of DHA, Lahore. The ground breaking ceremony was performed by Brig. Muhammad Ibrahim Khalid (Vice Chairman LCCHS) on 10th December, 1994. It is a purposeful made building constructed on 28 Kanals in 1995. The school is committed to provide quality education not just to the residents of the DHA but it also caters the students coming from all over the city. It is a primary school that provides co-education. When the school was established it had 425 students and 31 teachers.
At present, Ms. Natasha Haq is the Principal. She is a fine educationist. Currently there are 1665 students and 71 teaching and para teaching staff. The building is divided into five blocks and 2 floors. There are 45 air-conditioned classrooms, two purposeful libraries, a well-equipped Computer Lab, music room and a multi-purpose basement. To cater the physical health of the students, there are two big playgrounds for the students. The front assembly area is huge enough to hold full school assembly on daily basis. The administrative block comprises of principal's office, manager admin's office, accounts office, fee in-charge office, audit room, clerical office and a spacious waiting area for the parents. Well-equipped Sick Bay, Sports Room, Parent Facilitation Room, two staff rooms, a prayer room and an Art Room are exclusive addition in the school to nurture the needs of the students studying in DHA JS Z Block.
At DHA Junior School, Z Block, we are proud to be diverse. The distinguished academic rigour speaks of our commitment to provide intellectually challenging environment that empowers students to become innovative thinkers, problem solvers and inspired lifelong learners, prepared to thrive in the 21st century.
We take pride in using Activity Based Learning Approach that helps the students to develop strong communication, research and leadership skills. Our rich curriculum prepares the students to set high expectations for themselves and provide opportunities to achieve their goals. Our conducive learning environment has been designed in such a way that it provides sound instruction, promotes personal development and inculcates cultural refinement in an environment that fosters mutual respect and shared growth.
Our holistic approach to education is enhanced by co-curricular activities conducted in the school. We are committed to ensuring that our learners receive the skills, knowledge and experience that would allow them to take the next step in life with confidence. At the same time, our students are enabled to achieve their optimum intellectual, social, emotional and physical potential and foster respect for others, benevolence and good manners.
We resolve to instil patriotism, values, integrity, curiosity and excellence not only in our young learners but also in the staff and all those who are associated with us. We assure you that we will leave no stone unturned to ensure that each and every student of ours, achieves the best of his / her potential.
We look forward to welcoming you to DHA JS, Z Block, and showing you our delightful learning environment to make your child a successful and independent lifelong learner for the future!
Besides, we are confident in sending well prepared, happy and assertive children out into the world!
God bless you all!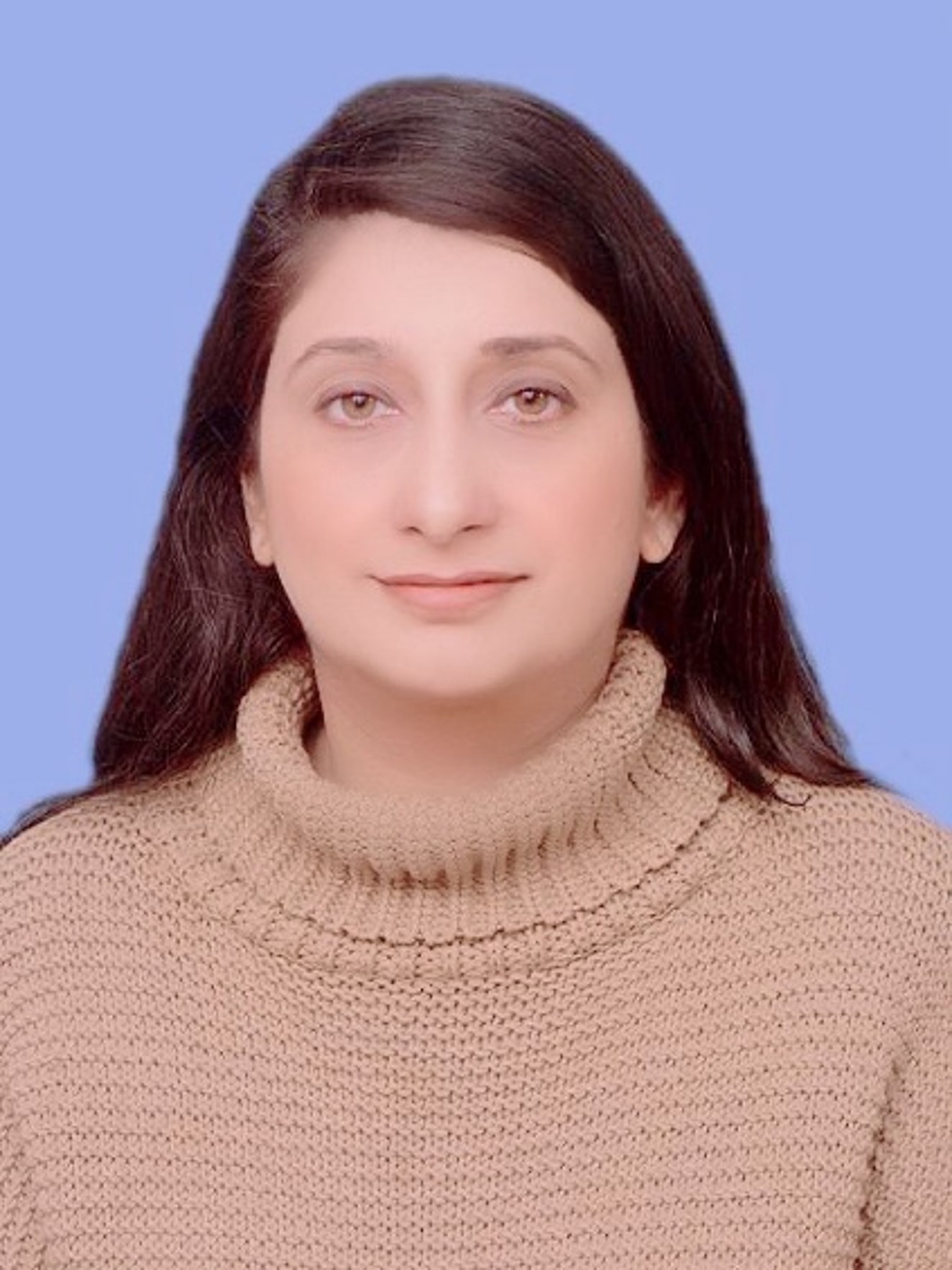 Natasha Haq
DHA Junior School, Z Block, located in the heart of DHA, has been serving the community since 1995. Its earth breaking ceremony was performed by Brig (R) Muhammad Ibrahim Khalid (Vice Chairman LCCHS) on 10th December, 1994. It was established with the resolve to provide an environment conducive to imparting quality education where our broad and balanced curriculum guides students from grade 1 to 5.
'Excellence is the Standard' being our motto, we believe not only in imparting diverse curriculum, but also to develop ethically and morally strong individuals. Our aim is to contribute towards nation-building by preparing our students to become upright and responsible citizens. Our vision of a prosperous and progressive generation is attained through empowering our students to maximize their potential.
The school has a purpose-built campus with air-conditioned classrooms, along with playground, canteen, computer laboratory, libraries, music room, and art room. Our rich and multifaceted curriculum is designed to foster students' learning skills, interpersonal and intrapersonal skills, analytical & critical thinking skills. Besides encouraging students to strive for academic excellence, our well trained and dedicated faculty teaches them universal human values like tolerance, integrity, empathy, sense of duty, commitment, and self reliance.
At Junior School Z Block, we believe that all of us are incomparable and we learn in a variety of ways. Every year, to dig out students' hidden talent, our school, runs a wide range of co-curricular activities programme, which includes academics, sports, music, annual plays, public speaking, and art and crafts. All these activities supplement & complement the curriculum besides boosting students' confidence.
"The classroom should be an entrance into the world, not an escape from it" (John Ciardi)
DHA Junior School, Z Block, provides an intellectually challenging learning environment in the classrooms. Interactive and technology integrated teaching and learning, group / project work and hands on activities allow students to discuss, share and present their ideas in innovative ways. This helps students become confident, critical thinkers and problem solvers.
Such interactive classrooms help students acquire knowledge and learn social and communication skills, values and ethics, thus making them responsible citizens.
Classroom management is not about having the right rules; it is about having the right teacher-student relationship. Inside the classroom, our teachers facilitate and support students to create logical connection between ideas and help students solve problems systematically through critical thinking process. The teachers as facilitators, provide every possible opportunity to students to learn, grow, progress and ultimately excel, thereby producing distinguishable ranks among the common lot.
Facilities at DHA JS Z Block
Our purpose-built spacious playgrounds provide a platform for our young talents to further refine their skills.
Our campus has hygienically clean canteen where nutritious and hygienic food is available to students and staff. DHAES does not compromise on the standard of the food, hence the quality and the cost is regularly monitored by the Quality Assurance Committee.
Transport facility is available for children on specific routes.
Eye catching bulletin boards in the school provide inspiration and information on diverse topics and concepts. They are visually stimulating and pleasing displays that quickly become focal point of our school.
Safety and Security Measures
"We need schools to be areas of safety that are conducive to learning" (Eugene Daniels)
To provide a conducive and safe learning environment, DHA Junior School, Z Block, is fully equipped with modern security measures like security cameras, video surveillance, fully armed security guards at all entrances and exits, roof snipers, metal detectors, walk-through gates, intercom and security alarm systems.
Excursion trips play a major role in developing children's confidence, as they are able to explore and start to understand the real world. Educational trips related to the curriculum help to develop students' investigative skills and encourage greater independence and self-reliance. The field trips at DHA JS, Z Block, are enriching and enjoyable aspects of the education of students with us.
Sports and Physical Fitness
"Nobody who ever gave his best, regretted it" (George Halas)
DHAES places a great importance on sports as part of the curricula which is now universally accepted as an integral part of an all-round education. Physical education is a part of regular time table for all the classes. For this, we have purpose-built spacious playgrounds which provide a platform to our young talents to further refine their physical and mental health. Our school has all the requisite infrastructure for this purpose. Teams bring laurels to the alma mater by scoring top positions in various sports and co-curricular events. Kids' athletics is a regular feature of our School's Academic Calendar where parents are invited to witness the achievement, the talent and expertise of their children.
Well-equipped Computer Lab plays a significant role in provision of technical knowledge to the students to meet the requirements of the 21st century. Every student has access to computer in our state-of-the-art computer laboratory. Computers in school are upgraded regularly to keep abreast with the latest development in technology. Computer Assisted Language Learning (CALL) software is used in our lab to enhance students' English Language skills. It enables the students to listen model pronunciation and record / hear their own voices as they engage themselves in pattern drills.
"Look far to find treasures, I discover them every time I visit a library" (Micheal Embry)
The School has well-stocked libraries with a substantial collection of excellent books, magazines, and journals available to students.
Admissions Policy
Parents desirous of admission of their children in DHA Junior School, Z Block, should first register the child for an admission test by paying Registration Fee and completing the Admission Form in the School Office. After which they are given an appointment slip mentioning the date and time for the interview and written test.
Registration does not in any way confirm or guarantee admission. Admission is subject to passing the admission test, interview and the availability of seat.
Test papers are not set from any particular text book or syllabus but are general in nature designed to assess the attainment level of the child.
Criteria for Entry Test
Age limit for admission into DHA Junior School, Z Block, as on 31st March is as under:
Co-Curricular Activities
Our purpose built spacious playgrounds provide a platform for our young talents to further refine their skills.
The faculty at DHA JS, Z Block, is handpicked for its shared values and is trained to guide students in their multi-directional development. Empathy and diversity are an integral part of our teaching practice and school community. We aspire to have our students walk alongside us to develop a better, safer, and more innovative tomorrow.
Faculty
| | | |
| --- | --- | --- |
| Name | Designation | Qualification |
| Ms. Natasha Haq | Principal | MA English |
| Ms. Asma Aali | SM | MSc Home Economics |
| Ms. Aroona Nasir | SM | MA History |
| Ms. Musarat Pasha | Teacher | MA Political Science |
| Ms. Samrah Yaseen | Teacher | MA History |
| Ms. Tasneem Iftikhar | Teacher | MA History |
| Ms. Samira Saqib | Teacher | MA Urdu |
| Ms. Shahida Hashmi | Teacher | MA Urdu |
| Ms. Anjum Riffat | Teacher | MA Political Science |
| Ms. Sabeen Khawaja | Teacher | MSc Psychology |
| Ms. Nadia Atif | Teacher | MA Education |
| Ms. Sumbal Naseem | Teacher | MCS |
| Ms. Shagufta Jabeen | Teacher | MCS |
| Ms. Amna Imran | Teacher | MA Economics |
| Ms. Sobia Javed | Teacher | MA English |
| Ms. Farah Naz | Teacher | MA Political Science |
| Ms. Rukhsana Jabeen | Teacher | MA History |
| Ms. Azra Imtiaz | Teacher | MCom |
| Ms. Shahina Imran | Teacher | MA Education |
| Ms. Shagufta Rehman | Teacher | MSc Information &  Operational Management |
| Ms. Samina Naz | Teacher | MA Islamiat |
| Ms. Rabia Haroon | Teacher | MSc Home Economics |
| Ms. Fizza Shabbir | Teacher | M.Phil Education |
| Ms. Haleema Sadia | Teacher | MA Islamiat |
| Ms. Nadia Anees | Teacher | MA Islamic Studies |
| Ms. Saima Aamir | Teacher | MA Economics |
| Ms. Uzma Naaz | Teacher | MA English |
| Ms. Riffat Abbad Naqvi | Teacher | MCom |
| Ms. Habiba Nabeel | Teacher | MA Political Science |
| Ms. Arooj Awais | Teacher | MBA |
| Ms. Misbah Awan | Teacher | MA ELT |
| Ms. Anam Qaiser | Teacher | MA Linguistics |
| Ms. Arshia Zaheen Anwar | Teacher | MSc Botany |
| Ms. Sara Naeem | Teacher | MA Mass Communication |
| Ms. Madeeha Nazir Rana | Teacher | MA English |
| Ms. Naureen Kazmi | Teacher | MSc Botany |
| Ms. Ruqyia Shehzadi | Teacher | MSc Microbiology |
| Ms. Ayesha Altaf | Teacher | MSc Computer Science |
| Ms. Ambreen Younes | Teacher | MSc Development Studies |
| Ms. Barsila Sajjad | Teacher | MA Education |
| Ms. Aqeela Iqtidar | Teacher | MA Political Science |
| Ms. Misbah Habib Awan | Teacher | MA Urdu |
| Ms. Mehwish Nasrullah | Teacher | BBA (Hons) |
| Ms. Irum  Aziz | Teacher | BS Home Economics |
| Ms. Rukhsana Jan Muhammad | Teacher | BSc (Hons) Statistics |
| Ms. Sara Komal | Teacher | BS Biotechnology |
| Ms. Aisha Amjad | Teacher | BS Microbiology |
| Ms. Sabra Khatoon Raza | Teacher | BSc Gender Studies |
| Ms. Ayesha Iqbal | Teacher | BSc (Hons) |
| Ms. Maida Adnan | Teacher | MSc Mass Communication |
| Ms. Sana Ahsan | Art Teacher | MFA |
| Ms. Samina  Riaz | Librarian | MA Library & Information Sciences |
| Ms. Tasneem Asif | Teacher | BA |
| Ms. Samina Shafqat | Teacher | BA |
| Ms. Uzma Khalid | Teacher | BA |
| Ms. Shazia Iqbal | Teacher | BA |
| Ms. Shazia Shabbir | Teacher | BA |
| Ms. Uzma Bibi | Teacher | BA |
| Ms. Zahra Shaukat | Teacher | BA Sociology |
| Ms. Nabeela Ameen | Teacher | BA |